Nothing beats the bright colors and fresh citrus scent of likeNU cleaned furniture. Sofas, love seats, chairs, ottomans and more – likeNU cleans them all! Our solvents and powerful extraction equipment remove gravy, soft drinks, gum, chocolate, lipstick and more. We're experts at lightening stains and removing spots. We can even clean most drapes and shears right where they hang!
Commercial seating is expensive – protect your investment with annual likeNU cleanings. One cleaning per year prevents spots from becoming stains, and prevents gritty soils from wearing down fibers. Weakened fibers are a major cause of fabric rips – prevent expensive repairs with regular likeNU extraction cleanings.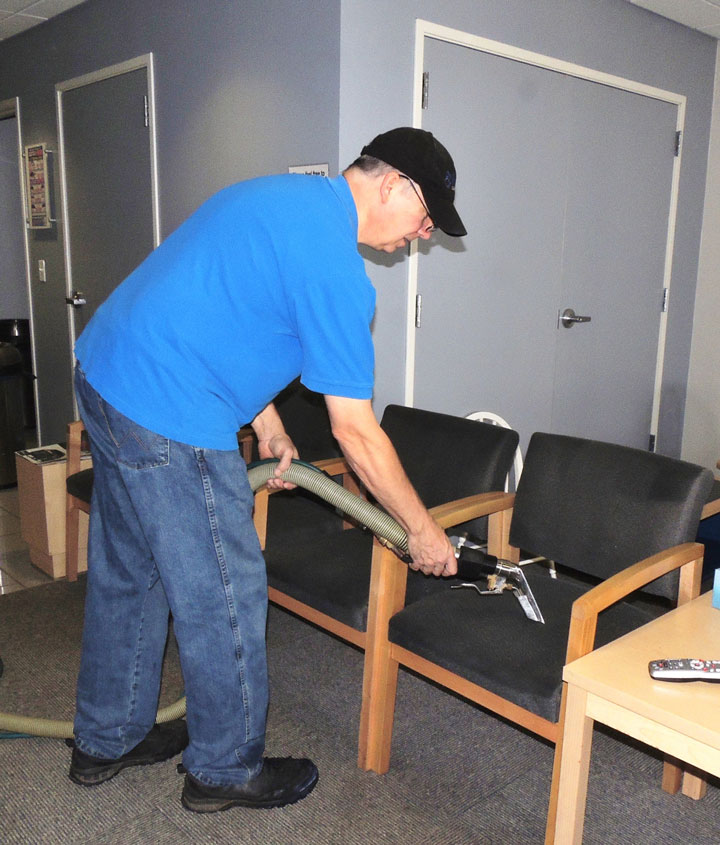 likeNU has cleaned commercial furniture in the nine-county metro Detroit area for more than 28 years. likeNU is "A+" rated and accredited by the Better Business Bureau. We're also screened and approved by "Home Advisor". We clean more than 500 halls, bars and restaurants, more than 500 bank branches, the Townsend and Royal Park hotels, the Boyne resorts and more. Check out our references in the drop-down menu. Experience the likeNU difference yourself – call 586-558-7337 today!