Commercial Carpet Cleaning
likeNU's 2-Step Double-Steam process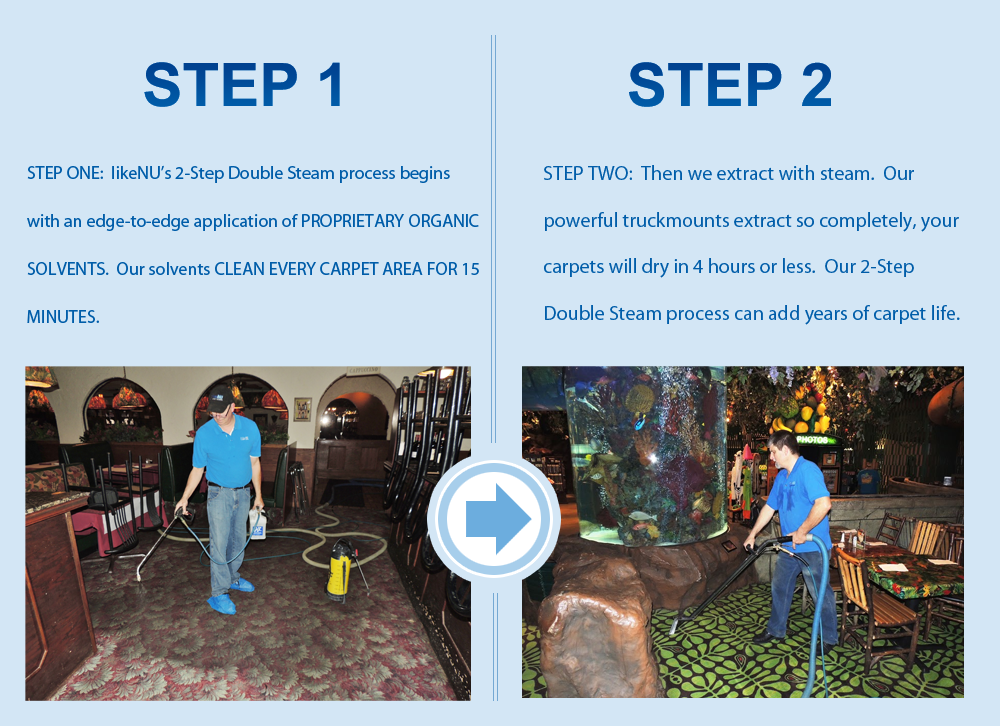 In other forms, likeNU's remarkable ORGANIC solvents are safe enough to eat! Plant-based with zero carcinogens, they protect your clientele and employees from indoor pollution. Though people-safe, our solvents are DEVASTATING on cooking oils, sugary drinks, chocolate sauce, alcoholic beverages and every other nasty contaminant that accumulates in commercial carpets.
Up to 200,000 microbes per square inch live in dirty carpet – that's 4,000 times more than on the average toilet seat!  See image below.  Many of these invaders are DANGEROUS, like e coli, MRSA, salmonella & staph.  A dropped napkin or wallet can result in colds, flu or worse.  likeNU's ANTI-MICROBIAL 2-Step process will WIPE OUT THESE PARASITES!  We'll bathe every carpet area in microbe-smashing solvents for 15 minutes, then extract with antiseptic steam.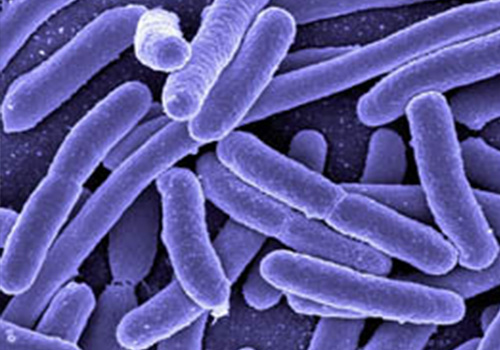 Every likeNU service truck is equipped with state-of-the-art chemistry and equipment, so we can remove spots, lighten stains and solve other problems in one convenient visit. Our skilled technicians average over 12 years cleaning experience with likeNU, and are experts in all facets of carpet cleaning including:
Wool carpets
Nylon, Polyester, Olefin and other synthetic fiber carpets
Horsehair and other natural fiber pads
Spot removal
Urine extraction
Rug cleaning
Stain lightening
likeNU has cleaned carpet in the nine-county metro Detroit area for more than 28 years. likeNU is "A+" rated and accredited by the Better Business Bureau. We're also screened and approved by "Home Advisor". We clean more than 500 halls, bars and restaurants including Eddie Merlot's, the Big Rock Chop House, Ocean Prime, Ruth's Chris Steakhouse, Morton's Steakhouse, Olive Garden, Bahama Breeze, Carrabba's Italian Grill, Denny's, Ponderosa, IHOP and more. Hotel clients include the five-star Royal Park in Rochester and Townsend in Birmingham. Our auto dealers include the Suburban Collection, Buff Whelan, Tom Holzer, Champion Chevy, Jim Riehl and more. We also service over 500 bank branches and headquarters, the University of Michigan, the DMC and Botsford hospitals and more. Call 586-558-7337 TODAY!